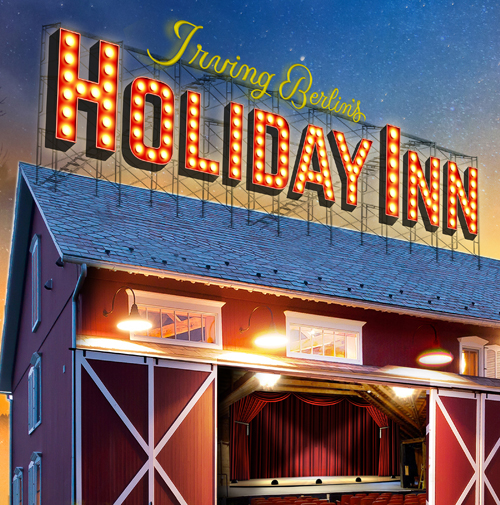 IRVING BERLIN'S HOLIDAY INN Now Available for Professional Licensing!
R&H Theatricals is thrilled to announce that IRVING BERLIN'S HOLIDAY INN is now available for professional licensing!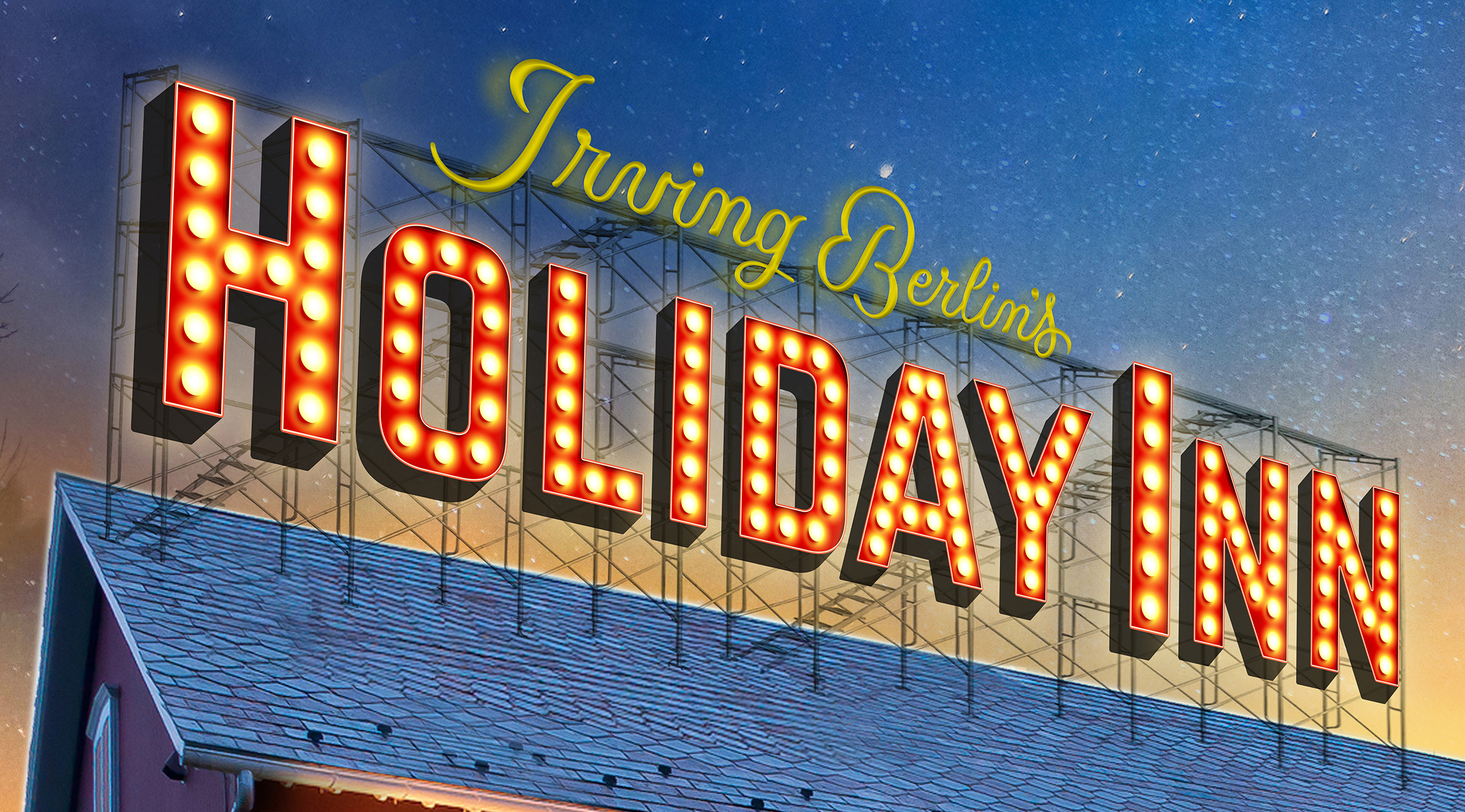 IRVING BERLIN'S HOLIDAY INN tells the story of Jim, who leaves the bright lights of show business behind to settle down on his farmhouse in Connecticut… but life just isn't the same without a bit of song and dance. Jim's luck takes a spectacular turn when he meets Linda, a spirited schoolteacher with talent to spare. Together they turn the farmhouse into a fabulous inn with dazzling performances to celebrate each holiday, from Thanksgiving to the Fourth of July. But when Jim's best friend Ted tries to lure Linda away to be his new dance partner in Hollywood, will Jim be able to salvage his latest chance at love?
This joyous musical features thrilling dance numbers, laugh-out-loud comedy and a parade of hit Irving Berlin songs, including "Easter Parade," "Steppin' Out With My Baby," "Blue Skies," "Heat Wave," "White Christmas," "Be Careful, It's My Heart," "Cheek to Cheek," "Shaking the Blues Away" and many more!
This year-round romance is sure to delight audiences!
WATCH NOW TO LEARN MORE ABOUT IRVING BERLIN'S HOLIDAY INN!
"An exuberant, shamelessly old-fashioned tap-and-tuner!" -Deadline
"A feel-good show!" -Variety
"Old-fashioned family entertainment!" -New York Magazine
"A jazzy-elegant score!" -Time Out New York
"Holiday Inn is a lovely excuse to get lost in the Berlin chestnuts!" -NBC 4 New York
"Tap dance into yesteryear with the romantic sensibility of Irving Berlin in the lively new show, Holiday Inn - The New Irving Berlin Musical." -Associated Press
LEARN MORE ABOUT IRVING BERLIN'S HOLIDAY INN
Facebook: @IrvingBerlin
Twitter: @Irving_Berlin
Comments

Is there any possibility that Holiday Inn will be released for Amateur performances by the Spring of 2018? I would like to do this show in March of 2018. PLEASE let me know. THANKS

Our community theater would like to do the show in November 2018. Thank you River Valley Place

Is there a date for amateur licensing? The listing states "good for high school," but the show is not offered to community or non-professional theatres?? Thank you...
You must log in before you can post comments. You can login
here
.