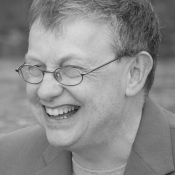 Charles Miller
Charles has become a highly regarded composer over the last decade. He has composed a number of musicals, many in collaboration with New York lyricist Kevin Hammonds. These include the highly acclaimed Brenda Bly: Teen Detective which opened at the Bridewell Theatre, London, and has since been performed all around the world. Also, No One In The World, which opened at the Cochrane Theatre, London, as well as a successful run Off-Broadway at The Producers Club.
His musical When Midnight Strikes had a hugely successful run in 2013 at The Gatehouse Theatre in London, where it was nominated for Best Musical in the Off-West End Awards. Charles and Kevin's musical Hope has enjoyed international success with productions in Switzerland and Germany following its London premiere at The Bridewell Theatre.
Charles' musical The Return Of The Soldier, written with Tim Sanders played at Jermyn Street Theatre in London, winning many 5 star reviews, as well as several nominations for best new musical. Jason and the Argonauts, also written with Tim Sanders, was recently performed in Germany and Switzerland.
His musical, Fanny and Stella, written with Glenn Chandler, had a sell-out run Above The Stag theatre in 2015 and Glenn and Charles latest musical, The Sins of Jack Saul opened at the same theatre earlier this year.
His songs are regularly performed on the cabaret circuit in both London and New York. A revue of Miller and Hammonds songs, entitled Build Me A Bridge has played at various venues, including The Battersea Barge & Bridewell Theatre in London, and Don't Tell Mama in New York, where Broadway veteran Mary Stout performed a one-woman show entitled Mary Sings Miller to great acclaim.
With Adam Bard, Charles has written numerous stand-alone songs, which have formed a number of revues, including Anthology at The Bridewell and Living On An Island at The Talk Of London.
Other composing credits include the incidental music for The Borrowers at Birmingham Old Rep, Clive Francis' adaptation of Three Men In A Boat and a musical version of The Canterville Ghost by Peter Quilter which toured the UK starring Ron Moody.
Charles' songs are featured on a number of recordings including the best selling album A Girl Of Few Words by Julie Atherton, Clear Blue Sky by Marc Joseph and the compilation album It's Just The Beginning - The Songs Of Miller & Hammonds, featuring West End and Broadway stars, including Caroline O'Connor, Brenda Edwards and Pia Douwes. The original cast recording of When Midnight Strikes is also available on the MaKiNG Records label.